Government insurance scheme for health workers and Safai worker fighting against COVID-19. It will provide an insurance cover of Rs. 50 lakh for ninety (90) days to a total of around 22.12 lakh public healthcare providers, including community health workers, who may have to be in direct contact and care of COVID-19 patients and who may be at risk of being impacted by this.
It will also include accidental loss of life on account of contracting COVID-19.
All Rasancard Halder has Benefit in his bank a/c linked with aadhar card
scheme for health workers
On account of the unprecedented situation, private hospital staff/ retired/volunteer/ local urban bodies/contract/daily wage/ ad-hoc/outsourced staff requisitioned by States/ Central hospitals/autonomous hospitals of Central/States/UTs, AIIMS & INIs/ hospitals of Central Ministries can also be drafted for COVID-19 related responsibilities.
These cases will also be covered subject to numbers indicated by Ministry of Health & Family Welfare.
Aarogya Setu app primed to take lead in COVID-19 war
A national telemedicine platform may also be integrated within the app so that people with any illness can consult a doctor remotely, according to senior government officials. The app could also become the single interface for all curfew passes as the government seeks to make sure that no person who is at risk is allowed to travel anywhere once the lockdown is lifted partially after April 20, and fully from May 3.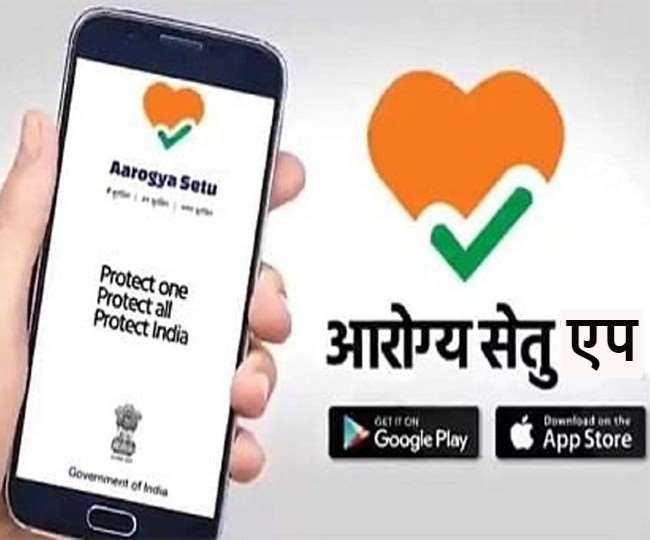 NEW DELHI: Aarogya Setu, the government's Covid-19 contact tracing app, could turn out to be the mother of all apps related to the virus outbreak.
The government is planning to incorporate all Covid-19 virus related information and services within the application.
The plans include making it a single point of access for food shelters, night shelters as well as Suraksha retail stores that are being launched across the country.
Once the lockdown is lifted, the risk will increase exponentially, that's why we want to make sure that everyone has the app downloaded on their phones," a senior government official told ET.
The government is discussing with the states, since they do the last-mile integration, the official added. Following Prime Minister Narendra Modi's request on April 14, nearly 20 million people have installed the app in just two days, taking the total number of downloads to over 60 million
The government today approved the insurance scheme for health workers fighting the novel coronavirus. Finance minister Nirmala Sitharaman, on March 26, announced a Rs 50 lakh insurance cover per person for frontline health workers involved in managing the Coronavirus (COVID-19) outbreak. The announcement was part of a slew of measures announced by the finance minister under the Pradhan Mantri Garib Kalyan package for scheme for health workers.
Read more at:
https://economictimes.indiatimes.com/news/economy/policy/government